Les féeries de Beloeil 2018
Première année pour Luc Petit et son équipe qui se lancent dans ce nouveau type de déambulation à Beloeil.
Première pour nous aussi, à mettre en valeur chacun des artistes et oeuvres de cette journée.
Un moment magique dans un lieu magnifique…
Client : Les Nocturnales asbl
Lieu : Chateau de Beloeil – Beloeil – Belgique
Date : 18 août 2018
Type prestation : Light Design
Lien : Les féeries de Beloeil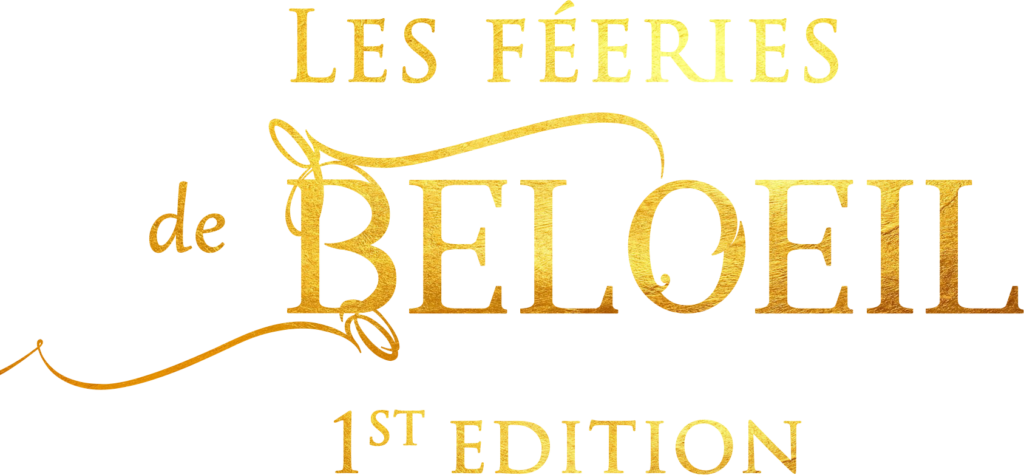 And the man created the flame, the one that made the castle of Beloeil shine with a thousand fires, the enchantement of the fairies orchestrated by Luc Petit!
On the 18th of August, comedians and magicians pointed their rainbows to shoot their thousand and one arrows, in flamboyant baroque fireworks, juggling and fantasy…
The sets are more real than life with around a hundred actors, dancers and artists!
A breathtaking setting, the scene of a 360° show in the air, on the water, before your eyes and under the Milky Way!
And the surprise of an unexpected meeting with Gérald Watelet, enthusiastic godfather of the event, a must of the summer.
Cascading fencing, country ballets, acrobatics defying Neptune, puppets, fantasies and pantomimes, aerial performances, equestrian shows, choreographed bestiary, choirs under the stars, luminous fantasies, moonlight dances and, to continue in beauty, a night program with a DJ that set fire under the stars!


Et l'homme créa la flamme, celle qui a fait briller plus de mille feux le château de Beloeil, le temps des féeries orchestrées par Luc Petit !
Le 18 août, comédiens et magiciens ont pointés leur arc-en-ciel pour y tirer leurs mille et une flèches, dans une flamboyance baroque d'artifices, de jongleries et de fantasmagories…
Des décors plus vrais que nature et plus d'une centaine d'acteurs, danseurs et artistes !
Un écrin somptueux, théâtre d'un spectacle à 360° dans les airs, sur les eaux, sous vos yeux, sous la voie lactée !
Et la surprise d'une rencontre impromptue avec Gérald Watelet, enthousiaste parrain de l'événement, must de l'été.
Escrimes en cascade, ballets champêtres, acrobaties défiant Neptune, marionnettes, fantaisies et pantomimes, magie aérienne, spectacles équestres, bestiaire chorégraphié, choeurs sous les étoiles, fantaisies lumineuses, danses au clair de lune et pour poursuivre en beauté, une programmation de nuit avec un spectacle DJ qui a mis le feu sous les étoiles !


Staging : Luc PETIT
Special guest: Gérald WATELET

Mise en scène : Luc PETIT
Invité spécial : Gérald WATELET